Hey y'all! I'm sorry I went MIA for a week, but don't worry I'm back now. I tried to get Friday Five out last week but I was having WAY too much fun with my girls in Miami to worry about a post. Sometimes life happens and you have to enjoy the NOW. . .so I did with a margarita in my hand. Next week I'll have a Miami recap of where we ate, what we did, and how to pack for a girls' trip.
Also now that our girl JoJo is the Bachelorette, I'm going to take a break from Beauty Haul for the next few weeks and once JoJo hands out the last rose I'll be back with all of your beauty needs. In the mean time, if you have any beauty questions feel free to reach me on Twitter (@BalsamoHeather) or comment below.
In case you need a Bachelorette refresher, you can read the most recent recap here and here. Without further ado, let's recap the Bachelorette.
The last episode we saw ended with Chad wandering around the woods after being eliminated by Alex. Back at the house, the guys are cheering and tossing around protein powder after they see Chad's bags leave. Their celebration quickly ended when Chad found his way back to the house for one last confrontation and one last chance for Evan to ask for money to replace the shirt that Chad ripped. Evan, seriously get over it. It's a tee shirt.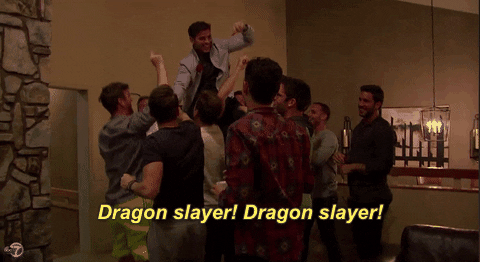 Rose Ceremony
The following men received roses, Derek, Robby, Chase, Wells, Grant, Vinny, James Taylor. and Evan. Luke (my fav!), Alex and Jordan already received roses on their dates.
Daniel, and James F. went home.
1:1 Date
Jordan received the first 1:1 date card in Urugay. On their date they sailed around in a yacht, made out, and swam with seals. At dinner, JoJo explained to Jordan that she is scared of getting hurt and opening up after having her heart broken by Ben and her previous boyfriend, Chad.  All of this segwayed into her confronting Jordan about HIS past because she met one of his ex-girlfriends. I've said it before and I'll say it again, I love that JoJo is not afraid to ask the hard questions and make the guys feel uncomfotable. Jordan attempted to explain himself, but he really didn't give a clear answer. However, JoJo still gave him a rose.
While Jordan was talking in circles on his date, the rest of the guys in the house were hanging out in Vinny's Barbershop reading gossip magazines which just happened to be there. One of the main articles claimed that JoJo was still in love with Chad (her ex-bf) while she was trying to win Ben's heart and even after the show wrapped up. The article made all of the guys uneasy but they should know that InTouch does not report the truth. It would only be crediable if People Magazine wrote it.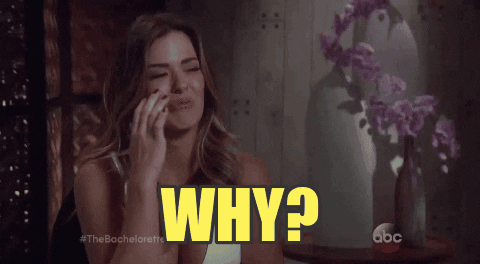 After her date with Jordan the producers let her read the article and she broke down. She talked to all of the guys to give them her side and bring them into the light. They were all very supportive and rather compassionate.
Group Date
Luke, Derek, Chase, Evan, James Taylor, Vinny, Grant Wells and Alex received the group date card to go sand boarding. Even though a few of the guys ate it, and Alex did a back-flip it looked like a lot of fun. Once it started to rain, they continued onto the cocktail party. Nothing major happened at the cocktail party. Derek received the group date rose and Alex was less than pleased. Now that Chad is gone, Alex is taking over the villain spot.
1:1 Date
Robby received the final 1:1 date card this week. They ate at a food truck and then jumped off a cliff. After dinner, Robby shared a heartbreaking story with JoJo about the death of his best friend. He admitted that the traumatic event caused him to not take life for granted. He then told JoJo that he is falling in love with her. I felt like it was WAY too soon but it did get him a rose.
Rose Ceremony
The following guys received roses this week, Luke, Chase, Alex, James Taylor, and Wells. Jordan, Derek and Robby received roses on their dates.
Vinny, Grant and Evan (FINALLY!) were sent home. I hope a Bachelor Intern gave Evan a replacement shirt so he could finally quit whining about it.
Hopefully the next few weeks will be more dramatic because this week was kind of a snoozer. Did anyone else feel this way??
Thanks for stopping by!
Xo, Heather